Business Credit Cards
Ready to Free Up Your Cash Flow?
Enjoy the CBB MasterCard® for all your business needs, through our partnership with ELAN.
Competitive Rates

Just 15.74% Annual Percentage Rate (APR) for purchases and balance transfers.

No-interest Option

Pay the full balance by the monthly due date, and no interest will be charged on purchases.

Low to No Fees

No annual fee on the Standard card. Just $49/yr. per account on the Preferred Points card.
Business Credit Cards
Give your employees a credit card to use for business purchases, to be paid for by your business. You can also collect points by paying bills via a credit card and paying it off every month.
Business Credit Card Application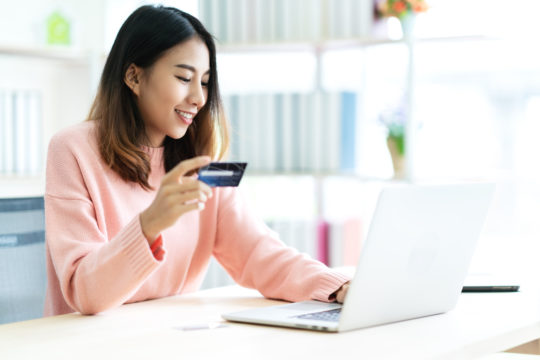 Your due date is at least 25 days after the close of each billing cycle. We will not charge you any interest on purchases if you pay your entire balance by the due date each month.
The Late or Returned Payment fee is $25. The Balance Transfer and Cash Advance Fee is either $10 or 3% of the amount of each balance transfer or each cash advance, whichever is greater. The International Transaction Fee is 2% of each transaction in U.S. dollars.
The Penalty APR is 20.24%, and it may be applied if your account is 60 days past due. It will apply until you make three consecutive minimum payments when due.
You Might Also Be Interested In
Online Banking & Bill Pay
Consolidate your banking and bill pay in one secure, easy-to-use website, while reducing your use of paper and your carbon footprint.
Learn more about online banking
Business Money IQ
Give your financial fitness a boost! These freshly informative videos are packed with relevant, useful information to help you stay informed and secure.
Go to Business Money IQ
Apply for a Business Credit Card Today