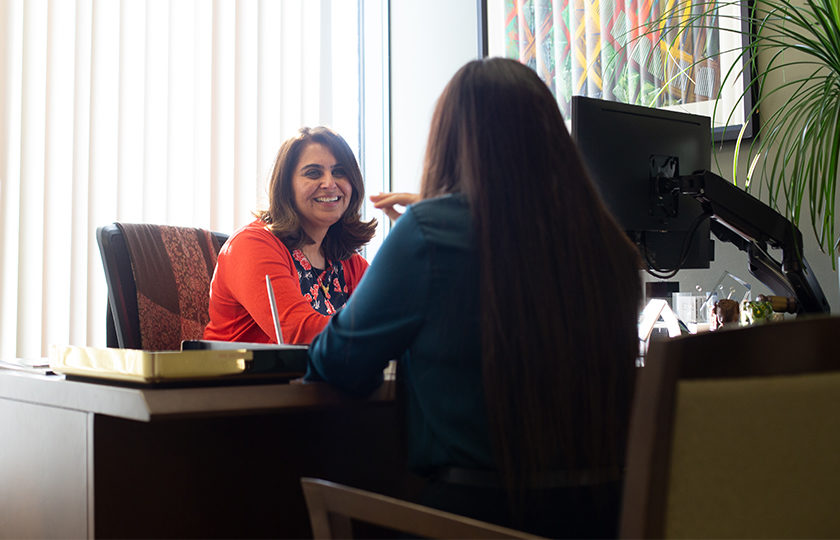 Careers
Want to be part of a team that's working to make our communities healthier and more prosperous? Explore careers at Community Bank of the Bay.
What is it like to work at CBB?
Our employees are our greatest asset, and we recognize that our success as a community bank is because of our extraordinary staff. We offer a welcoming, friendly, caring work environment with competitive compensation, a strong benefit program, and an emphasis on healthy work/life balance.
Benefits

Subsidized Medical, Dental, & Vision
Basic Life/Accidental Death and Disbursement Insurance, Long-term Disability Insurance
Employee Assistance Program
Commuter Benefits
401K Retirement Plan, 401K Match, Safe Harbor Contributions
Flexible Spending Accounts – Medical & Dependent Care
Paid Vacation and Sick Days
11 paid Holidays per year
Volunteer Day
Gift Matching Contribution to Non-Profit Organizations of employee's choice
Green Car Program Subsidy for eligible Hybrid and Electric Vehicles
Employee Referral Program

Culture

We like to say we live by our values: Sustainability, Empowering, Respect, Trust, Committed, and Relationship Building. We are business casual and love celebrating our successes together.

Community

CBB isn't "just another bank." When you join our team, you join our mission to make a positive and sustainable economic impact on our community.
"Community Bank of the Bay inspires me! This is a job that makes you feel passionate, with senior leadership who encourages you to do your best. They also value your contribution, which reflects in their compensation and benefits. That's why the employee retention rate is very high. When I look back, I feel it was and still is the best employment decision I have ever made." — Sandy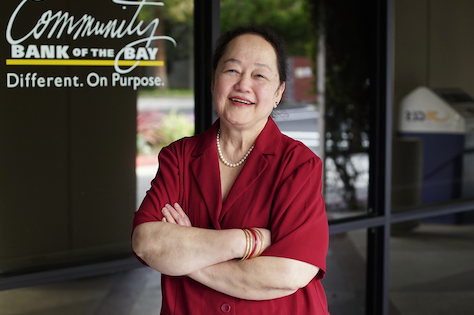 "What I like best about working at CBB is the people, having room for growth in my career, and being able to make a difference in the community that I grew up in." — Alex
"Being a part of CBB not only allows me to give back to our communities, but build strong relationships with local businesses and support our clients' financial needs." — Briana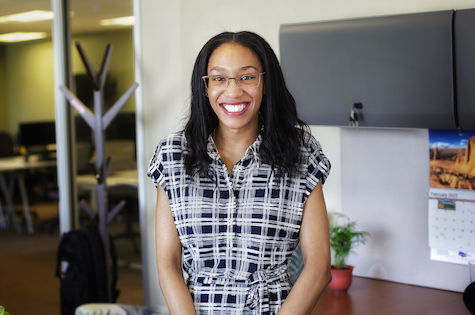 "CBB is a mission-driven bank that genuinely cares about its clients and invests in its people above and beyond. The people I work with at CBB are incredibly supportive and positive professionals. I am proud to work for an organization where diversity is celebrated and everyone's voice is heard." — Mika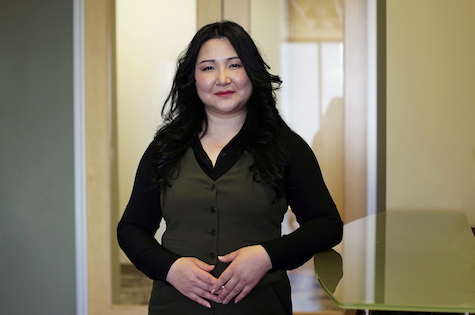 Community Bank of the Bay is an Affirmative Action and Equal Opportunity Employer committed to creating a diverse workforce.
Affirmative Action and Equal Employment Opportunity Policy Statement
Know Your Rights – Workplace Discrimination is Illegal
Community Bank of the Bay is committed to ensuring that our online application process provides an equal opportunity to all job seekers, including individuals with disabilities. If you believe you need reasonable accommodation in order to search for a job opening or submit an employment application, please email us at hr@bankcbb.com. This is a dedicated email address designed exclusively to assist job seekers whose disability prevents them from being able to apply online. Only messages left for this purpose will be considered. A response to your request may take up to two business days.
Please note: emails received for other purposes, such as following up on an application or non-disability related technical issues, will not receive a response.
We will consider for employment all qualified Applicants, including those with Criminal Histories, in a manner consistent with the requirements of applicable state and local laws, including the requirements of Section 19 of the Federal Deposit Insurance Act.