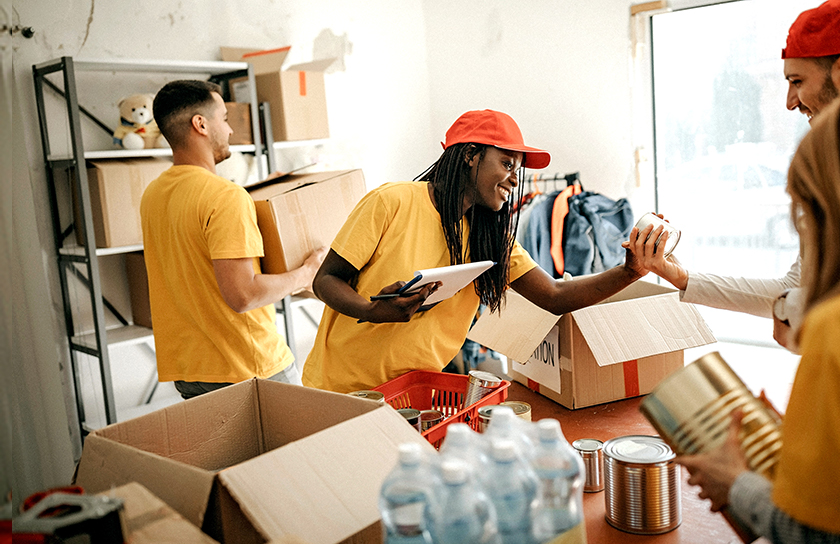 Nonprofit & Union Services
Community organizations work hard to help our community grow and thrive. At CBB, we work hard to help them grow and thrive, too.
Community Organizations We Support
Environmental Organizations

Protecting the environment is a collective responsibility, and we take that responsibility to heart.

Economic Development Institutions

As California's first Community Development Financial Institution (CDFI), we share a commitment to improving the economic well-being of our community.

Labor, Trade and Service Unions

We're all stronger together. With over 20 years of experience in serving unions, we understand your unique needs. Want to bill membership dues electronically? We can help!
Community Foundations

Our responsibility to the community defines and guides the choices we make as a bank. We're proud to work with foundations that are committed to our collective well-being.

Faith-Based Organizations

We understand that faith-based organizations are vital community hubs, and we partner with them to help bring their visions to life.

Social Justice and Welfare Organizations

Our social justice and welfare banking partners ensure that the most vulnerable populations have their basic needs met and that opportunity is accessible to all.
NONPROFIT SPOTLIGHT
Meet Tim and Jill
The Rose Foundation
"Community Bank of the Bay is fundamentally dedicated to improving the fabric of life in Oakland."
See more client testimonials
Nonprofit & Union Services
Nonprofit & Union Accounts

Empowering small and medium-sized nonprofits with effective checking and savings solutions, including money market and CD.

Nonprofit Loans

Creative lending solutions for community organizations that require flexible financing. We believe in the work you do.
Cash Management

Real-time access, without the hassle. Our suite of cash management services is designed to help your nonprofit make good on its mission.

Business Mobile & Online Banking

Save time, improve your cash flow, and streamline your cash management, all in a fully secure environment.
Merchant Services

Responsive, flexible, consultative. Our goal is always to provide effective solutions and personalized support.

Business Credit Cards

Enjoy the CBB MasterCard® for all your nonprofit needs, through our partnership with the trusted vendor TIB.
Proud to be a trusted partner of North Beach Citizens
It was easily a 3 month search for the best bank for us and we went with Community Bank of the Bay because of their history with other nonprofits. And because of CBB we have been able to purchase a building. The relationship with Community Bank of the Bay is a strong relationship that I don't think we would have gotten with a big bank.

Kristie Fairchild, Executive Director North Beach Citizens
Open a Nonprofit Account Today