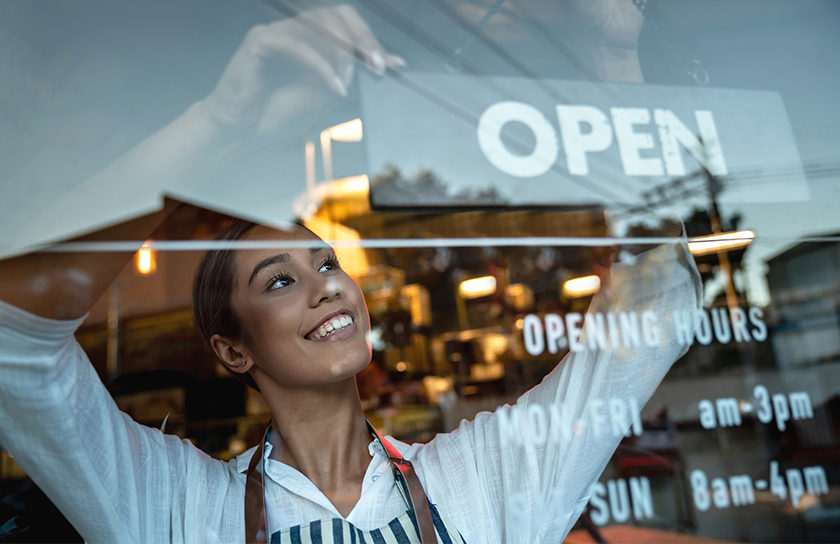 Business Loans
Flexible, Local Business Financing
Get the capital you need with personalized attention, sound advice, and quick decisions made locally by a bank that understands your business.
Customized Financing

We're proud to offer custom, flexible financing for businesses that may have been turned down elsewhere.

Local Knowledge

As a community bank, we bring deep insight on local markets, real estate and business financing options.

Full-service Solutions

Beyond financing, we provide a full suite of business services to support your efficiency and your growth.
Term Loans

Our customizable term loan packages (payable over 12-84 months) can help you purchase equipment or inventory, or cover other business expenses.

California Loans & Lines

Term loans for business or asset acquisition, as well as lines of credit for short-term working capital, are available through the California State Loan Program.
Lines of Credit

Use your assets to finance short-term needs or turn Accounts Receivable into cash, while making interest-only payments (at competitive rates) on the amount you use.

Letters of Credit

Standby letters of credit and commercial letters of credit can be used in a range of circumstances to help your business grow, diversify or meet new challenges.
Commercial & Industrial Loans

Whether you're seeking working capital or looking to finance new equipment, we offer customized solutions and personal service based on your specific challenges.

Paycheck Protection Program Loans

As part of the CARES Act, the SBA issued emergency relief funds to aid small businesses affected by the COVID-19 crisis. Learn more about how CBB is helping small businesses with PPP loans.
Which SBA Loan Option is Right for Me?
Professionals seeking to establish a medical practice, or entrepreneurs with a feasible business plan and relevant management expertise.

Lower down payment to conserve working capital
Longer term than conventional financing
Fully amortized loans

Up to 10 years
Up to 25 years fully amortized for Commercial Real Estate

No penalty after three years
Those who would invest in commercial real estate if the costs were low enough to maintain liquidity while making payments.

Lower down payment to conserve working capital
Up to 90% LTV financing
Longer term than conventional financing
Fully amortized loans

Bank loan up to 25 years
SBA/CDC loan is 20 years for CRE purchase

Penalty declines each year; no penalty after 10 years
Meet Our Business Relationship Managers
You Might Also Be Interested In
Commercial & Industrial Loans
You can use a CBB real estate loan to buy, invest in, refinance, or build commercial buildings. They can also apply to residential projects with five or more units.
See commercial loans
Construction & Land Loans
Need to acquire land for a commercial or residential development project? We provide financing to owners and developers on owner-occupied properties.
See construction and land loans
Apply for Business Financing Today