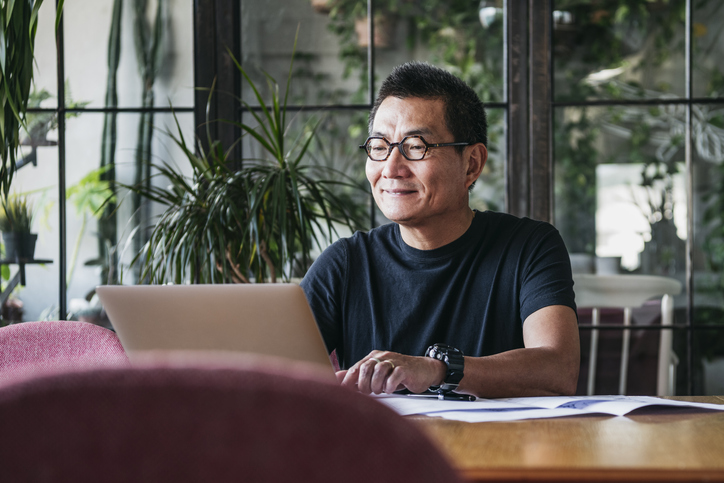 Can You Spot a Phishing Scam?
It may be harder than you think.
Every day, thousands of people fall victim to fraudulent emails, texts and calls from scammers pretending to be their bank. We've partnered with the American Banker's Association to bring you helpful tips and resources to prevent fraud.
BANKS NEVER ASK THAT
We want our clients to spot a phishing scam easily — and stop fraudsters immediately. It starts with these four words: Banks Never Ask That. Review these red flags to know what sounds suspicious because the more you know the less likely you'll be deceived:
Text:

If you receive a text message from someone claiming to be your bank asking you to sign in, or offer up your personal information, it's a scam. Banks never ask that.
Email: Watch out for emails that ask you to click a suspicious link or provide personal information. The sender may claim to be someone from your bank, but it's a scam. Banks never ask that.
Call: Would we ever call you to verify your account number? No! Banks never ask that. If you're ever in doubt that the caller is legitimate, just hang up and call the bank directly. For a list of trusted CBB numbers, visit https://www.bankcbb.com/contact/. 
GET PREPARED
You can prepare yourself or your business against phishing scams if you know what to look for. At Community Bank of the Bay, we're committed to helping you protect your personal information and financial accounts. Follow these simple steps to secure your bank account:
Set up multi-factor authentication (MFA) on your online banking and email logins.

Use random and complex passwords. Change your passwords often.

Call CBB directly, or log in to your online banking account, to verify messages or emails received.

Keep your browser and computer up-to-date with virus protection and malware alerts.
Think you can spot a scam?
Learn more about the American Banker's Association's #BanksNeverAskThat campaign.
Learn More
Frequently Asked Questions