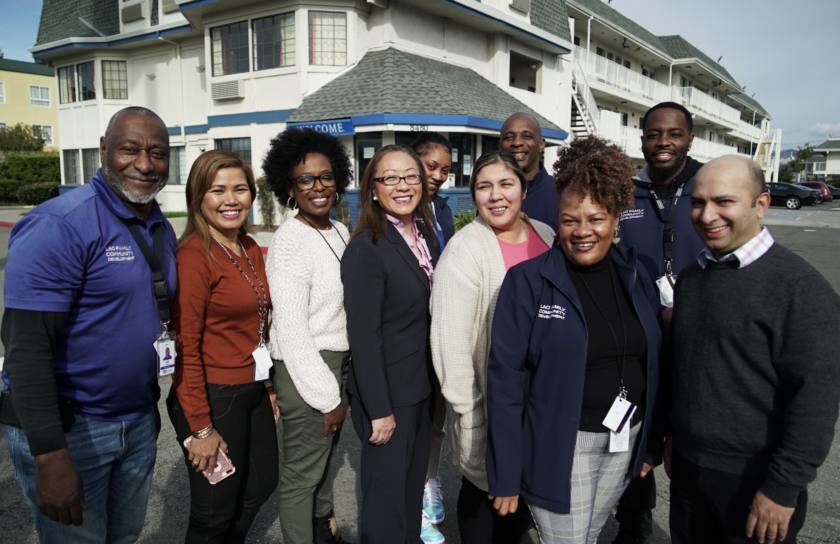 CBB wins SF Business Times's Community Impact Award!
CBB finances $25 million loan with the Lao Family Community Development, Inc.
CBB Wins 2023 Community Impact Award
In April 2023, Community Bank of the Bay was recognized with the San Francisco Business Times' 2023 Real Estate Deals of the Year Community Impact Award. This recognition is awarded to banks forging a strong commitment to organizations making a difference in Bay Area neighborhoods.
"Receiving this award is a testament to how we practice the principles that guide every decision we make," said William Keller. "Relationship, commitment, sustainability, empowerment, trust and respect are the values that set us apart from every other bank–it's the "CBB Difference."
In 2022, Community Bank of the Bay was awarded $119.4 million by the US Treasury through the Emergency Capital Investment Program. As one of only ten banks in California to earn this important influx of funds to support underserved communities in the Bay Area, CBB quickly utilized these funds to support numerous organizations like Lao Family.
When Lao Family approached us with a higher-than-average risk after losing a $5M community grant and a need to ensure the stability of this vital community asset quickly, CBB knew that this was the perfect situation to utilize ECIP funds.
"I was so frustrated with the red tape… It takes seven and a half to ten years to do an [affordable housing] project. I'm a real live example of a deal that went right. This [pilot] project that we did with Community Bank of the Bay, we… financed in 65 days! There is a need for a new way of financing affordable housing. We were able to turn it around to support a homeless community — there are projects that are actually working!" said Kathy Chao, Executive Director, Lao Family Community Development, Inc.
The support from CBB enabled Lao Family to transform a former motel into a residential campus with wraparound housing and social services. Since the opening of the CARE Campus, Lao Family has been able to help 4,000 people move from homelessness into permanent housing in six months. This was all made possible by the US Treasury's Emergency Capital Investment Program (ECIP). ECIP was created to encourage low-and moderate-income community financial development institutions to enhance their efforts to support small businesses and individuals in the communities they serve.
We are honored and pleased for our client, Lao Family Community Development, Inc., and we are thrilled to have been an integral part of making this "deal" happen. We are proud to be Lao Family Community Development's banking partner and are delighted to bring the "CBB Difference" to support this underserved community.