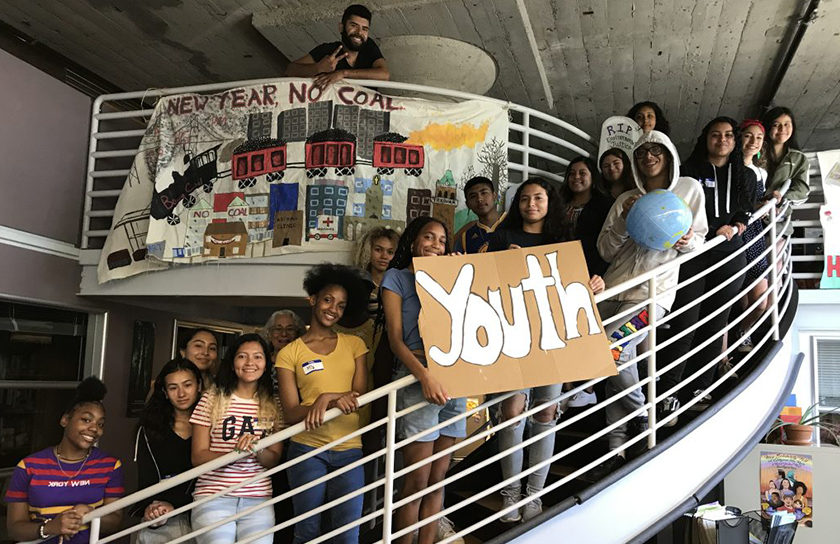 Rose Foundation
Rose Foundation Invests in "People Power" to Protect the Planet
Banking on Shared Values
Tim Little and Jill Ratner discuss The Rose Foundation and CBB's shared commitment to improving the fabric of life in Oakland.
Twenty-six years ago, the Rose Foundation was just a passionate dream shared by environmental lawyer Jill Ratner and Tim Little, a long-time nonprofit leader. They had come together over a common belief that well-organized community activism was intrinsic to successfully protecting the environment.
"Communities were only consulted once decisions had already been made," explained Ms. Ratner. "We wanted to work with communities earlier in the process [and] shape policies that impact them."
So the co-founders set about creating an endowment fund that offered small grants to local communities whose residents wanted to restore or protect an environmental asset.
One such grantee is the Watsonville Wetlands Watch, which is working to restore an 800-acre wetlands system located just outside the Watsonville city limits. Known as the Watsonville Slough, the site is one of the largest remaining freshwater marshlands in California's coastal zone and is an important resource for thousands of birds and other wildlife, including 23 native plant and animal species listed as endangered or threatened.
Working with communities, and community based organizations, is also part of our mission at Community Bank of the Bay. We're proud to be the bank of choice for nonprofits like Rose that want a financial partner with a similar vision and values to theirs.
"We want a bank that will pay us community dividends and put our money to work back in the community," explained Mr. Little, who works as executive director.
As the first bank in California to be certified as a Community Development Financial Institution (or CDFI), we are dedicated to responsible, affordable lending that enables both local businesses and disadvantaged communities to participate in the local economy. We can offer Rose and other nonprofits special interest-bearing checking accounts, flexible financing, and savings options customized to their needs.
For the Rose Foundation, our solutions are helping finance an ambitious 2020 initiative called the Grassroots Leadership Fund, which will support grassroots groups working to control urban flooding. The new fund will help create the infrastructure necessary to make communities more climate resilient. "We know community driven solutions have to be a big part of the answer," Mr. Little said.
Since its founding, the foundation has given approximately $4.6 million in small grants to local communities and graduated more than 160 students from its teen leadership program, Voices are Rising. The Rose Foundation is rated four stars, or 100 percent, for financial accountability by Charity Navigator, a nonprofit ratings website.
CBB has also been mission-driven from the start and is proud to align our efforts with nonprofits like the Rose Foundation in order to further our collective impact on the environment.