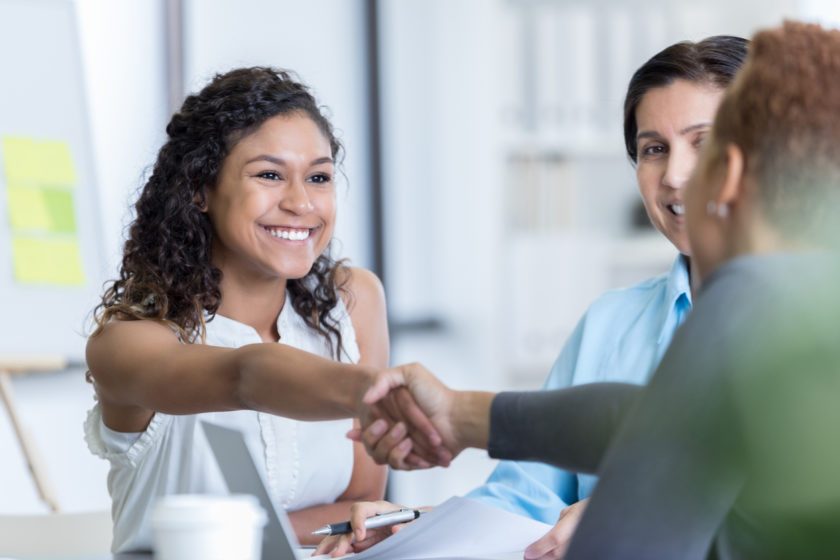 Job Opening: VP, Relationship Manager
Introduction
Established in 1996, Community Bank of the Bay (CBB) is an independent, community-focused bank with over 25 years of active financial investment in businesses and individuals in the San Francisco Bay Area. Our clients include numerous organizations from many industries, including local nonprofits, multi-generational businesses, creative professionals, and owner-operators experiencing change, growth, or expansion.
Here at CBB, we believe you can only truly serve a community when you are a part of it. As the first Community Development Financial Institution (CDFI) formed in California, we are actively involved in local community life. In fact, that's the whole thought behind community banking: your funds invested locally, through local decisions, by local people, driving the success of the broader community. Our mission is to foster and promote economic development in the communities we serve.
At CBB, our employees are our greatest asset, and we recognize that our success as a community bank is because of our extraordinary staff. We offer a welcoming, friendly, caring work environment with competitive compensation, a strong and robust benefits program, and an emphasis on healthy work/life balance.
Our six core values of Sustainability, Empowering, Respect, Trust, Commitment and Relationship building represent what we stand for and believe in as an organization. Every day, we strive to align our behaviors to these core values in everything we do.
Overview
The VP, Relationship Manager will bring in new business relationships (loans and deposits) through a passion for business development, with a core focus on increasing the bank's regional market share.
Location: San Mateo
Job Type: Full-time
Duties and Responsibilities
Generates, retains, and expands new lending and deposit relationships.
Willing and able to travel within the bank's service area.
Skilled in cross-selling bank's financial products and services.
With bank's growth-oriented strategy, executes a disciplined approach to achieving or exceeding specific business development goals from management.
As a trusted advisor to clients, provides insights and ideas for enhancing client's cash flow, profitability, and efficiency.
As portfolio expands, manages profitability, credit quality, assists underwriters with normal and customary receipt of financial statements, covenant compliance, etc.
Negotiates loan proposals, prepares term sheets, and, once terms agreed, assists underwriters in gathering financial data in connection with submitting loan requests for credit approval.
Monitors accounts to identify potential credit problems and assures proper loan documentation.
Participates in community and professional activities in order to expand personal network of business contacts for development of new business.
Other duties as assigned.
Qualifications:
EDUCATION/CERTIFICATION:
Bachelor's degree in business, finance, or a related field.
REQUIRED KNOWLEDGE:
Strong understanding of cash flow analysis, balance sheet and income statement analysis, and collateral valuation.
Thorough understanding of income property lending.
Complete knowledge of commercial lending requirements, loan documentation and servicing requirements.
Proficient in Microsoft Office Suite and financial software used for spreading financial information.
EXPERIENCE REQUIRED:
Minimum of 7 years of related lending experience.
SKILLS/ABILITIES:
Strong business development, communication, and negotiation abilities.

Excellent interpersonal and communication skills. 
BENEFITS:
Subsidized Medical, Dental, & Vision

Basic Life/Accidental Death and Disbursement Insurance, Long-term Disability Insurance
Employee Assistance Program

Commuter Benefits

401K Retirement Plan

Flexible spending accounts – Medical & Dependent Care

Paid vacation and sick days

11 paid holidays per year

Volunteer day

Gift matching contribution to non-profit organizations of employee's choice

Green Car Program subsidy for eligible hybrid and electric vehicles

Employee referral program
Community Bank of the Bay is an Equal Opportunity Employer and hires qualified candidates without regard to race, religion, color, sex, sexual orientation, gender identity, age, national origin, ancestry, citizenship, veteran or disability status, or any factor prohibited by law, and as such affirms in policy and practice to support and promote the concept of equal employment opportunity and affirmative action, in accordance with all applicable federal, state, and municipal laws. Job candidates must be legally eligible to work in the United States.