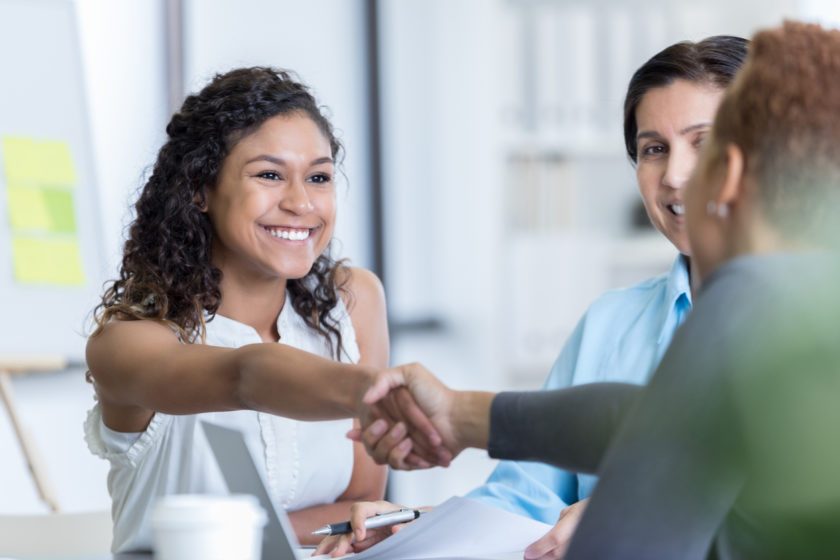 Job Opening: Data Integrity Analyst
Introduction
Established in 1996, Community Bank of the Bay is an independent, community-focused bank with over 20 years of active financial investment in businesses and individuals in the San Francisco Bay Area. Our mission is to foster and promote economic development in the communities we serve.
At Community Bank of the Bay, we take the time to listen, understand, and develop customized financial solutions that support the unique needs of our business banking clients. Through community partnerships, civic engagement, nonprofit stewardship, and a meaningful approach to our client relationships, we strive to offer the tools and resources necessary for equitable development and economic opportunity.
Community Bank of the Bay (CBB) is a member of the FDIC, an SBA Preferred Lender, and a CDARS depository institution, headquartered in Oakland, CA with offices in Danville and San Mateo. We are also California's first FDIC-insured certified Community Development Financial Institution (CDFI) and have been awarded 18 Bank Enterprise Awards since 1997 from the federal CDFI fund to use in service to distressed communities. CBB is the first and only bank in the Bay Area to sign the Anti-Displacement Code of Conduct, which advocates for sustainable investment that allows local communities to thrive.
Overview
The Data Integrity Analyst will work with members of the Finance, Note Department / Loan Servicing, Credit Administration and Operations to perform customer, loan, deposit and investment database queries in order to identify missing or incorrect data points. This role will support and maintain the Bank's financial performance analysis reporting as it relates to customers, loans, deposits and investments by performing periodic or ad-hoc management information systems database integrity review/audit necessary for financial reporting and/or analysis. This position is also responsible for monitoring data integrity trends of the Bank's management information systems (MIS) and for tracking of primary input and/or source error or omission rates. This position will work at the direction of Finance Department Manager to learn the systems associated with this position, as well as to work on special project as assigned. This position will also perform other duties as assigned.
Location: Hybrid (Oakland and remote)
Job Type: Full-time
Duties and Responsibilities
Performs loan deposit database queries in order to identify and correct mass and/or case-by-case input of missing or incorrect key loan and/or deposit data as identified in prior or concurrent portfolio analytics reports.

Identifies and researches primary missing MIS database data and provides corrective action recommendations in a concise report manner.

Researches inconsistencies and/or errors utilizing source data (e.g. imaged collateral/account opening documentation) and provides corrective action recommendations in a concise report manner.

Inputs missing, stale or corrected customer information file (CIF), loan accounting system (LAS) and deposit accounting system (DAS) data into the core processor systems as previously recommended and/or as concurrently analyzed.

Liaises with other members of the Finance Department staff, Note/Department Loan Servicing and Credit Administration to input recommended corrective action recommendations into the core processor database and revalidate implementation via subsequent loan and deposit database queries.

Performs ad-hoc risk rating revalidation analysis of the loan portfolio Risk Ratings and collateral/lien priority based on information contained in the underlying imaged primary source data (e.g. credit/collateral file documentation etc.) and/or as publicly available.

Revalidates implementation via subsequent loan and deposit database queries

.

Maintains catalogued support documentation for any database corrections as part of the regular departmental audit process.

Performs ongoing loan and deposit database queries and scheduled reporting.

Reconciles LAS and DAS data to general ledger (GL).

Tabulate GL reconciled LAS and DAS data so that it can be summarized in either directional or matrixed format for data integrity validation review.

Performs roll-forward of LAS and DAS data with reconciliation support to GL.

Reviews directional/matrixed database values in order to identify data inconsistencies and/or potential errors.

Maintains cataloged support documentation for any database corrections as part of the regular departmental audit process.

Performs other duties as assigned.

Creates and updates periodic reports pertaining to data integrity trends, portfolio input error rates, including source/type of errors for internal analysis.

Identifies the source of data integrity error rate recurrence.

Provides recommendations for proactive error rate reduction.

At the direction of other members of Finance Department staff, works with members of Note Department/Loan Servicing, Credit Administration and Operations to recommend cross-training/retraining scope based on report conclusions.

Provides backup support from time to time for key functional responsibility areas of the Finance Department Manager as needed and/or required.

Ensures the data integrity of the data points used to evaluate and assess the overall credit risk in the loan portfolio requiring familiarity with loan policies and practices.

Supports the Finance Department Manager in the validation of source data used for all simulation models including Interest Rate Risk, Credit Stress Testing/Incremental Capital Planning Requirements (ICPR), and Allowance for Loan Losses/Current Expected Credit Losses (CECL). 

May participate in the upfront M&A due diligence; analyzes target company information and prepares due diligence reports for senior management's review.

Responsible for establishing and maintaining effective coordination and working relationships with staff and executive management.

Projects a friendly, helpful and positive attitude towards all employees.

Assists other personnel and executive management as requested.

Informs Finance Department Manager  and Chief Financial Officer of activities and any problems or concerns;

Assists with internal and external audits as needed.

Completes required reports and records accurately and promptly.

Actively participates in meetings and other events.

Responsible for other related duties as required or assigned.

Ensures that work space is organized, secure and well maintained.

Ensures that related clerical duties including filing and shredding of sensitive data are completed on a regular basis.

Ensures that the Bank is represented in a courteous and professional manner.

Assumes responsibility for following all bank policies and procedures and regulatory guidelines, and for attending all required training.

Follows all bank policies and procedures.

Performs all requirements under the various regulations.

Attends all in-person compliance training sessions and completes all online compliance training courses timely and with a passing grade of 80% or better.

Informs the Bank Secrecy Act Officer (BSA Officer) of any activities that appear to be suspicious, or that involve fraud, insider abuse and/or other activities where a Suspicious Activity Report should be considered.
Qualifications:
EDUCATION/CERTIFICATION:
Bachelor's Degree from an accredited University in Finance, Accounting, Math, Statistics, Computer Science, Information Technology or related field, required; Master's Degree in Finance, Accounting, Math, Statistics, Computer Science, or Information Technology preferred

.
REQUIRED KNOWLEDGE:
Certified programming knowledge in machine language scripting, including but not limited to SQL, R, Python and MSFT Excel VBA from acceptable accredited institutions. 

Advanced analytical skills, including demonstrated   proficiency with creating, analyzing and updating MSFT Excel (Power) Pivot tables, including Excel based descriptive statistics, linear programming / optimization and scenario modeling and analysis. Advanced scripting and visualization skills in operating MFST Word Developer and MSFT Power Point.

Understanding and or working knowledge of FASB topics, including but not limited to ASC-450, 310, 805 and 326 and their application to FFIEC call report data.

Strong analytical skills with the ability to collect, organize, analyze and distribute large amounts of information with a strong attention to detail and accuracy. Performs with minimal supervision assigned duties.
EXPERIENCE REQUIRED:
5 years of commercial banking experience in regulated fiduciaries with quality analyzing ((QA)-ing) core instrument data using FFIEC call report schedules (RC-C, RC-E and RC-R).

5 years of demonstrated experience with writing report scripts in SQL, IBM Cognos Analytics; Microsoft Office power user, including Excel Pivot / Power Pivot and Word Developer.

Experience with either one of Abrigo, Q2 Software, Oracle Financial Services or nCino Analytics and Reporting, including writing advanced SQL report scripts.
SKILLS/ABILITIES:
Perform complex core processor database queries and report script generation to obtain relevant data necessary for financial and business analysis.

Self-motivated with the willingness to learn and dig enthusiastically into new subjects.

Good communication skills and ability to professionally interact at any level of the company.

Ability to evaluate and understand business processes in order to analyze and understand data flow.

Data Visualization development and design preferably utilizing Power Point preferred.

Experience with FiServ / FIS Core processing systems desired.

Familiarity with SAS, M&A, including ASC-805/ASU-2016-01 business valuations a plus.

Flexibility in responding to changing business requirements

.
BENEFITS:
Subsidized medical, dental, vision, life insurance, and long-term disability insurance
Commuter benefits
Flexible spending accounts
Paid vacation and sick days
11 paid holidays per year
1 volunteer day
Gift matching contribution to non-profit organizations of employee's choice and the Green Car Program subsidy
Community Bank of the Bay is an Equal Opportunity Employer and hires qualified candidates without regard to race, religion, color, sex, sexual orientation, gender identity, age, national origin, ancestry, citizenship, veteran or disability status, or any factor prohibited by law, and as such affirms in policy and practice to support and promote the concept of equal employment opportunity and affirmative action, in accordance with all applicable federal, state, and municipal laws. Job candidates must be legally eligible to work in the United States.