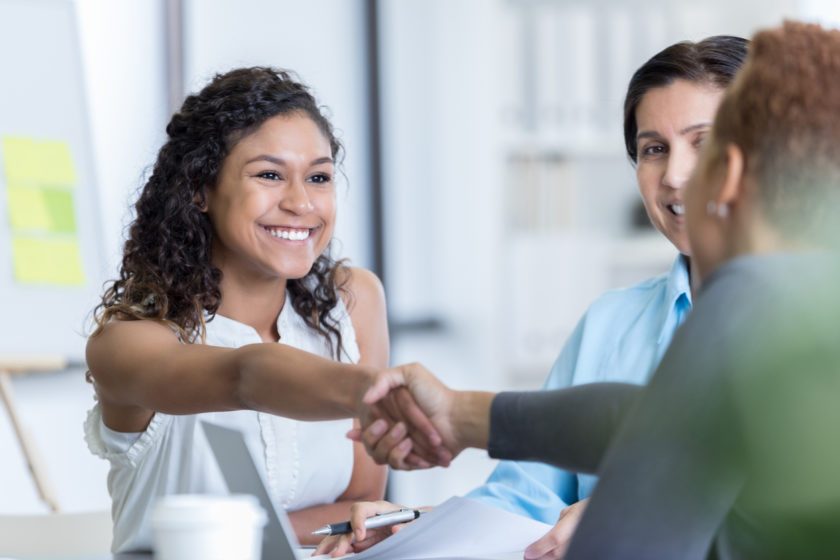 Job Opening: Customer Service Representative - Bank Teller
Introduction
Established in 1996, Community Bank of the Bay is an independent, community-focused bank with over 20 years of active financial investment in businesses and individuals in the San Francisco Bay Area. Our mission is to foster and promote economic development in the communities we serve.
At Community Bank of the Bay, we take the time to listen, understand, and develop customized financial solutions that support the unique needs of our business banking clients. Through community partnerships, civic engagement, nonprofit stewardship, and a meaningful approach to our client relationships, we strive to offer the tools and resources necessary for equitable development and economic opportunity.
Community Bank of the Bay (CBB) is a member of the FDIC, an SBA Preferred Lender, and a CDARS depository institution, headquartered in Oakland, CA with offices in Danville and San Mateo. We are also California's first FDIC-insured certified Community Development Financial Institution (CDFI) and have been awarded 18 Bank Enterprise Awards since 1997 from the federal CDFI fund to use in service to distressed communities. CBB is the first and only bank in the Bay Area to sign the Anti-Displacement Code of Conduct, which advocates for sustainable investment that allows local communities to thrive.
Overview
The Customer Service Representative (CSR) – Bank Teller is responsible for providing a variety of paying and receiving functions, including processing deposits, withdrawals, loan payments, and cashier's checks. Balances each day's transactions and verifies cash totals. Performs specific assigned side-jobs and assists other CSR's with a variety of duties as required. Ensures customers are promptly and professionally served.
Location: Oakland or Danville (2 positions open)
Job Type: Full-time
Duties and Responsibilities
Represents CBB in a courteous and professional manner, providing prompt, efficient, and accurate processing of services.

Processes deposits, withdrawals, loan payments, cashiers' checks, and similar transactions.

May process transfers, wire transfers, and stop payments.

Processes assigned cash and transactions and balances at end of day.

Verifies transactions. Monitors deposit amounts and examines documents for endorsement and negotiability. Detects and resolves discrepancies promptly.

Ensures customers' requests and questions are promptly resolved.

Operates online teller terminal. Provides in person, by telephone, or by mail, information that customers may authorize concerning their account status.

Receives and processes new customer accounts and changes to existing accounts.

May assist in accessing Safe Deposit Boxes.

May perform night drop functions as assigned.

Keeps supervisor informed of area activities and of any significant problems or concerns.

Follows established regulatory and bank policies & procedures.

Completes required reports & records accurately and promptly.

Completes all required training in a timely manner. Attends meetings as required.

Maintains privacy of customer account information.

Performs related clerical duties as assigned.
Qualifications:
EDUCATION/CERTIFICATION:
High School graduate or equivalent.
REQUIRED KNOWLEDGE:
Knowledge of Teller policies and procedures.
Basic knowledge of Microsoft Office, Word & Excel.
EXPERIENCE REQUIRED:
Minimum 1-year recent experience as Teller or Customer Service Representative.
New Accounts experience a plus.
SKILLS/ABILITIES:
Excellent data entry skills.
Exceptional phone demeanor and customer service skills.
Ability to listen attentively and assess callers' needs.
Good math skills.
Positive with a can-do attitude.
Punctual, reliable, adaptable, and a team player.
Ability to operate computer related applications and business equipment including adding machine, copy machine, coin and money counting machines, and telephone.
BENEFITS:
Subsidized medical, dental, vision, life insurance, and long-term disability insurance
Commuter benefits
Flexible spending accounts
Paid vacation and sick days
11 paid holidays per year
1 volunteer day
Gift matching contribution to non-profit organizations of employee's choice and the Green Car Program subsidy
Community Bank of the Bay is an Equal Opportunity Employer and hires qualified candidates without regard to race, religion, color, sex, sexual orientation, gender identity, age, national origin, ancestry, citizenship, veteran or disability status, or any factor prohibited by law, and as such affirms in policy and practice to support and promote the concept of equal employment opportunity and affirmative action, in accordance with all applicable federal, state, and municipal laws. Job candidates must be legally eligible to work in the United States.