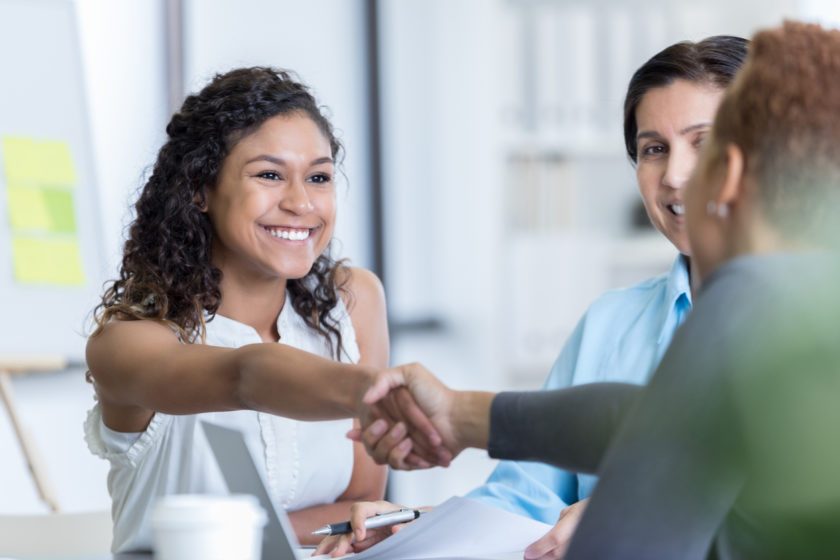 Job Opening: Construction Loan Underwriter
Introduction
Established in 1996, Community Bank of the Bay (CBB) is an independent, community-focused bank with over 25 years of active financial investment in businesses and individuals in the San Francisco Bay Area. Our clients include numerous organizations from many industries, including local nonprofits, multi-generational businesses, creative professionals, and owner-operators experiencing change, growth, or expansion.
Here at CBB, we believe you can only truly serve a community when you are a part of it. As the first Community Development Financial Institution (CDFI) formed in California, we are actively involved in local community life. In fact, that's the whole thought behind community banking: your funds invested locally, through local decisions, by local people, driving the success of the broader community. Our mission is to foster and promote economic development in the communities we serve.
At CBB, our employees are our greatest asset, and we recognize that our success as a community bank is because of our extraordinary staff. We offer a welcoming, friendly, caring work environment with competitive compensation, a strong and robust benefits program, and an emphasis on healthy work/life balance.
Our six core values of Sustainability, Empowering, Respect, Trust, Commitment and Relationship building represent what we stand for and believe in as an organization. Every day, we strive to align our behaviors to these core values in everything we do.
Overview
Community Bank of the Bay is currently searching for a Construction Loan Underwriter based at our Oakland office. Responsible for underwriting and risk analysis of credit requests within assigned business line. Performs independent, objective, detailed financial and collateral analysis of credit requests. In collaboration with relationship manager, responsible for structuring transactions, developing credit recommendations, and loan portfolio monitoring. Completes credit applications as assigned. Performs annual reviews as required on all credit relationships. Collaborates with direct supervisor on credit related matters to ensure expeditious processing and improve client experience. Individual authority may be granted based on experience and lending group and/or product type.
Location: Hybrid (Oakland and remote)
Job Type: Full-time
Duties and Responsibilities:
Evaluates all types of collateral in relation to feasibility of transaction, market/industry conditions and loan structure. Supports conclusions based on factual data.
Effectively communicates information and analytical results to stakeholders. In collaboration with the relationship manager identify risks/mitigants of loan structure and participates in discussions with credit risk as required.
Identifies risks associated with each loan and mitigations to risks. Interprets and applies Bank policies & government regulations.
Performs industry research in various Commercial and Residential Real Estate market areas to support transaction. Participates on client calls and/or client relationships with relationship managers as assigned. Performs all other job duties as assigned by supervisor.
Responsible to work on complex credits requiring the evaluation of complex business plans, projections, operating records, and financial statements. Performs annual reviews on large and/or complex credits, assesses credit risks, and generates and recommends appropriate risk ratings. Prepares complex credit applications.
Qualifications:
EDUCATION/CERTIFICATION:
Bachelor's degree in Business, Finance, Economics, Accounting, or related discipline preferred; or equivalent professional experience. Work related experience should consist of a lending background.
KNOWLEDGE REQUIRED:
Basic knowledge and training in financial statements and tax return analysis typically from a combination of education in accounting, financial and/or credit analysis or related areas.
Strong knowledge of credit underwriting practices, policies, and standards.
Advanced knowledge of Construction, Commercial, Commercial Real Estate lending policies, practices, collection programs, and procedures.
Strong knowledge of related state and federal loan regulations and other bank lending policies.
Advanced knowledge and proficiency with Microsoft Office Suite; Word/Excel/PowerPoint, Outlook.
EXPERIENCE REQUIRED:
Minimum one year of Construction/Commercial Real Estate lending experience.
SKILLS/ABILITIES:
Problem Solving – Identifies and resolves problems in a timely manner and gathers and analyzes information skillfully.
Ability to learn and adapt to new technologies quickly.
Communication – Speaks and writes clearly and persuasively in positive and negative situations, demonstrates group presentation skills, and participates in meetings.
Ability to analyze and synthesize information accurately and effectively, multi-task, and decide key priorities with confidence, motivation, decisiveness, flexibility, and sound business judgment.
Excellent organizational skills – prioritizes and plans work activities, uses time efficiently and develops realistic action plans.
Understands the Bank's credit underwriting policies and approval process for assigned loans.
Capable of handling and dealing with sensitive and confidential matters efficiently.
Ability to work collaboratively in a team environment and ability to work independently with some supervision.
BENEFITS:
Subsidized Medical, Dental, & Vision

Basic Life/Accidental Death and Disbursement Insurance, Long-term Disability Insurance
Employee Assistance Program

Commuter Benefits

401K Retirement Plan

Flexible spending accounts – Medical & Dependent Care

Paid vacation and sick days

11 paid holidays per year

Volunteer day

Gift matching contribution to non-profit organizations of employee's choice

Green Car Program subsidy for eligible hybrid and electric vehicles

Employee referral program
Community Bank of the Bay is an Equal Opportunity Employer and hires qualified candidates without regard to race, religion, color, sex, sexual orientation, gender identity, age, national origin, ancestry, citizenship, veteran or disability status, or any factor prohibited by law, and as such affirms in policy and practice to support and promote the concept of equal employment opportunity and affirmative action, in accordance with all applicable federal, state, and municipal laws. Job candidates must be legally eligible to work in the United States.