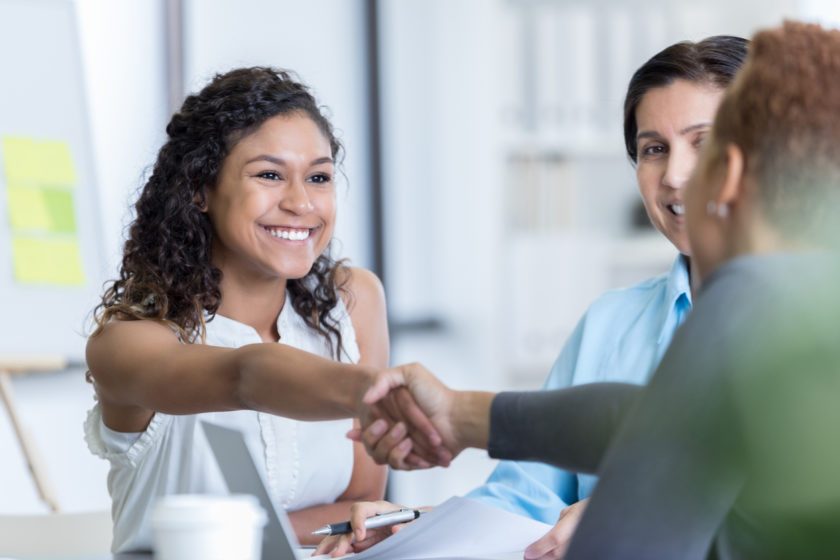 Job Opening: Accounting Clerk
Introduction
Established in 1996, Community Bank of the Bay (CBB) is an independent, community-focused bank with over 25 years of active financial investment in businesses and individuals in the San Francisco Bay Area. Our clients include numerous organizations from many industries, including local nonprofits, multi-generational businesses, creative professionals, and owner-operators experiencing change, growth, or expansion.
Here at CBB, we believe you can only truly serve a community when you are a part of it. As the first Community Development Financial Institution (CDFI) formed in California, we are actively involved in local community life. In fact, that's the whole thought behind community banking: your funds invested locally, through local decisions, by local people, driving the success of the broader community. Our mission is to foster and promote economic development in the communities we serve.
At CBB, our employees are our greatest asset, and we recognize that our success as a community bank is because of our extraordinary staff. We offer a welcoming, friendly, caring work environment with competitive compensation, a strong and robust benefits program, and an emphasis on healthy work/life balance.
Our six core values of Sustainability, Empowering, Respect, Trust, Commitment and Relationship building represent what we stand for and believe in as an organization. Every day, we strive to align our behaviors to these core values in everything we do.
Overview
Community Bank of the Bay is currently searching for an Accounting Clerk based at our Oakland office. Responsible for providing accounting and administrative support to the Finance Department personnel. Maintains accounting document files, including daily work, month end close and accounts payable. Posts daily and monthly worksheets to the general ledger system. Prints accounts payable checks and inserts them into the appropriate envelopes for mailing. Assists accounting personnel as requested.
Location: Hybrid (Oakland and remote)
Job Type: Full-time
Duties and Responsibilities:
Manages the full accounts payable cycle from receipt of invoices to payment, including coding invoices, obtaining approval and entering invoices into the accounts payable system.
Responsible for IRS 1099 reporting and updating vendor information in the core system application.
Keys daily worksheets to the general ledger system.
Prints accounts payable checks and inserts checks and invoices into envelopes for mailing.
Responsible for the Bank Credit Card to employees which includes preparing block, ensuring employees are following bank guidelines, obtaining receipts, and paying statement timely.
Maintains files, including filing of general ledger journal vouchers, accounts payable documentation, and other miscellaneous filings.
Types a variety of documents, reports, and records.
Prepares daily and month end block entries and balances work in more complicated accounting areas.
Processes all Employee Expense Reimbursements by obtaining approval, recording reimbursement and paying the amount timely.
Identifies and classifies new fixed assets and prepaids appropriately during the accounts payable cycle.
Reviews the monthly amortization and reconciliation of prepaids.
Helps identify and implement process improvements.
Assists in the preparation of internal and external audit reports.
Assists with preparing the daily branch cash report and weekly management reports.
Performs other duties as assigned within the Finance/Accounting Department.
Qualifications:
EDUCATION/CERTIFICATION:
Associate's degree in Accounting or Finance or an equivalent combination of experience and training.
Bachelor's degree in Accounting preferred.
KNOWLEDGE REQUIRED:
Knowledge of related computer applications.
Microsoft Office Suite; Word/Excel/Outlook.
Familiarity with basic accounting procedures.
EXPERIENCE REQUIRED:
One to two years of previous related experience required.
SKILLS/ABILITIES:
Attention to detail and accurate.
Well-organized.
Cooperative and willing to assist others.
Able to use computer applications.
Good typing skills.
BENEFITS:
Subsidized Medical, Dental, & Vision

Basic Life/Accidental Death and Disbursement Insurance, Long-term Disability Insurance
Employee Assistance Program

Commuter Benefits

401K Retirement Plan

Flexible spending accounts – Medical & Dependent Care

Paid vacation and sick days

11 paid holidays per year

Volunteer day

Gift matching contribution to non-profit organizations of employee's choice

Green Car Program subsidy for eligible hybrid and electric vehicles

Employee referral program
Community Bank of the Bay is an Equal Opportunity Employer and hires qualified candidates without regard to race, religion, color, sex, sexual orientation, gender identity, age, national origin, ancestry, citizenship, veteran or disability status, or any factor prohibited by law, and as such affirms in policy and practice to support and promote the concept of equal employment opportunity and affirmative action, in accordance with all applicable federal, state, and municipal laws. Job candidates must be legally eligible to work in the United States.